SUM & SUBSTANCE
---
Competence through motivating behaviors.
Proven talent through creative techniques.
Erikson & Caradin has one mission, to be a desirable force in the wine industry and rise to the top. This philosophy requires a well-advised blend of hard work, tenacity and desire. A clear priority on doing what you love equates to a life-well-lived. We strive to show how Cabernet and Chardonnay grown in their individual places, can showcase the most distinctive and alluring characteristics in conjunction with visionary technique.

OUR PHILOSOPHY
It is clear, the importance of soils, climate, and elevation are all factors in producing fine wine. But more importantly, it's about the location, the handler's skill set, and their desire to expand creative capabilities. This is the core behind all Erikson & Caradin wines.OUR STORY
The original release was in the 2013 vintage, we sold every case exclusively to dear friends and select restaurants across the country. In 2016 we gained access to more fruit and increased the production from 85 cases to 264 cases – a mere 10 barrels from two distinct sites. Today we make eight different designations but remain craft-focused and only produce a maximum of 50 barrels. Throughout the last 15 years of being rooted in the culture and history of the Napa Valley, our business has always stood for nothing less than exceptional wine and the truest expression of the acclaimed AVA-specific wines.OUR WINEMAKING
We are wine lovers and collectors, who set out to procure the very best parcels of Cabernet in the most esteemed regions. There is a standard here and we intend to exceed it. Our winemaker believes in the opportunity to pause, explore, and discover the most modern and discerning methods to winemaking, and for us, there should be no exception.
---
---
ERIKSON & CARADIN INTRODUCE A NEW LINE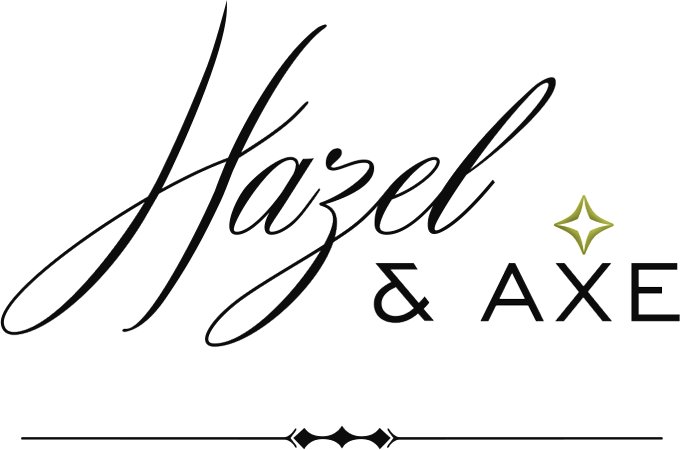 Hazel represents the rock in all our families. The glue that holds everything together. She had a saying, "wield the axe," which, to her, meant to use your inner power to always be moving forward in life. The foundation Hazel instilled in her entire world lives on today. You'll find it in every bottle of our wine.Visit the Hazel & Axe dedicated website for more information!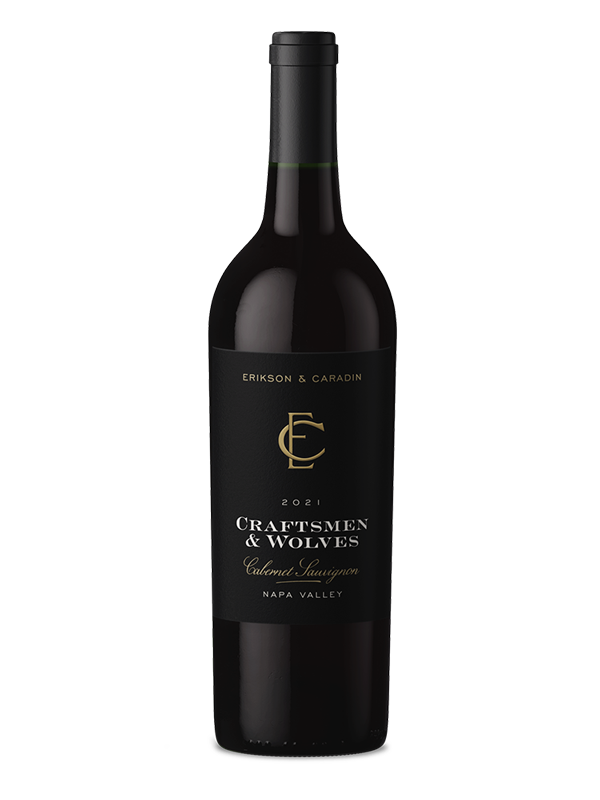 Reserve 2020 NV
---
This 100% Cabernet Sauvignon reveals beautiful aromas of cedar, raspberries, black currants, and a touch of toasty oak. The wine exudes complexity, medium to full body, stunningly sweet fruit and tannins, and a sense of airiness with even though there is a richness.Sourced from 60% Atlas Peak and 40% St. Helena Hills. Its velvety texture and complexity are seductive. We recommend you enjoy this lovely Cabernet over the next 5-8 years.Only 14 barrels were produced of which 65% were new French oak.$90 PURCHASE
Ivy & Thistle 2020 NV
---
A blockbuster! Intense aromas of black fruit, plums, mushroom and cedar follow through to a full-bodied palate, with big velvety tannins and an ultrarich aftertaste. Complex yet approachable with the depth and concentration to age beautifully.Fermented in concrete but aged in 60% New French Oak and 40% 2nd use barrels to allow the velveteen tannins and striking fruit spice to be front and center. Here, we land in a sweet spot, soft and developed with a dynamic and edgy profile. Vineyards: 60% Atlas Peak / 40% Oakville.$120 PURCHASE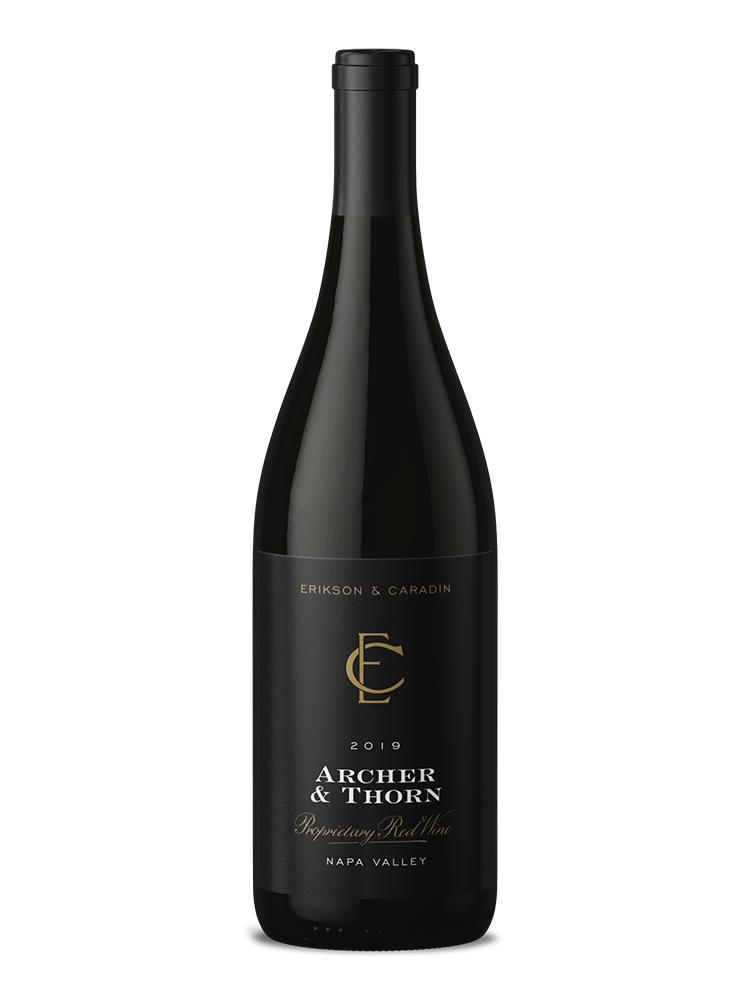 Archer & Thorn 2019
---
93 Points - James Suckling
Aromas of black cherries, plums, fresh herbs and fresh mint. Medium to full-bodied with velvety tannins. Succulent black fruit with light dried-citrus character. Earthy herbal notes as well.The intensity of this wine is obvious from the moment you pour it. It unfurls in the glass, revealing roasted dark plum and black truffle scents. The mouthfeel defies all my personal expectations: refined acidity, utterly chewable tannins yet silky, a sense of harmony that satisfies my every effort.$90 PURCHASE
Lotus & Quill 2020 MSB
---
This is a Pinot Noir made with the culmination of pedigree and expertise. It's ridiculously food-friendly, though delicious in its own right. A polished blend of 66% Monterey & 34% San Benito, this Pinot is a nod to Burgundy yet very much Central Coast.Ripe, red berries and cherries, sizzling spice, sweet herbs and a dash of that something magic that makes Pinot the captivating mystery it is. A light touch of French oak gives it the springboard it needs to jump to life on your palate.$54 PURCHASE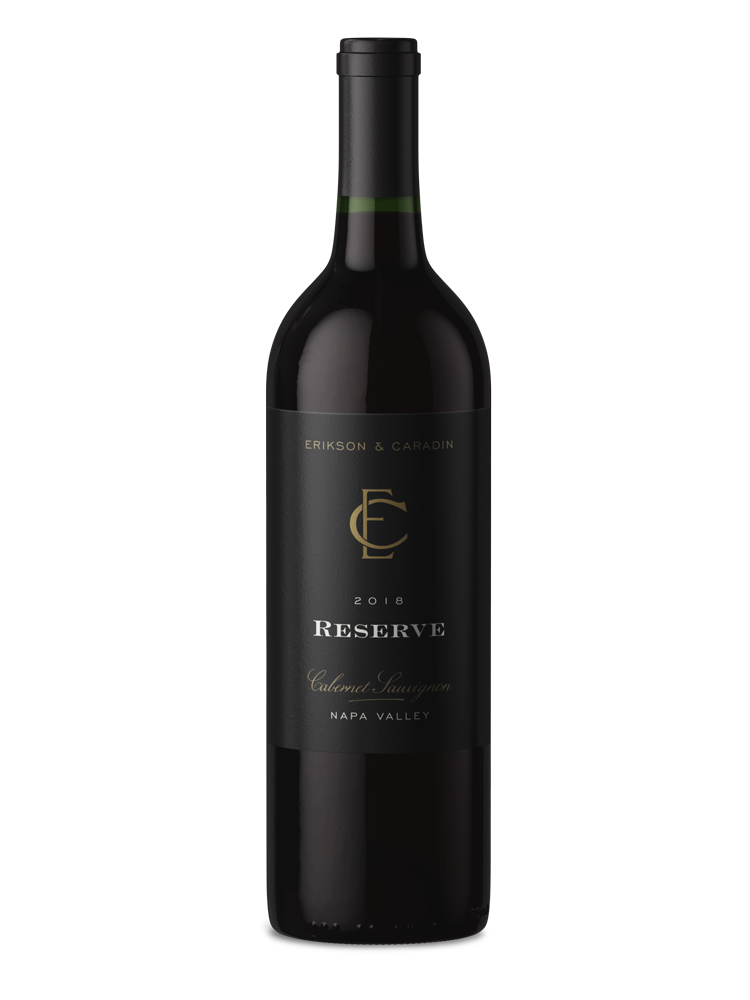 Reserve 2018 NV
---
92 Points - James Suckling
A fragrant nose or dark cherries, dark plums, blackcurrants, brioche, orange peel and licorice. Full-bodied with firm, ripe tannins. Plenty of ripe juicy fruit and sweet-spice notes. Big and creamy.91 Points - Robert Parker's Wine AdvocateThink sumptuously rich mouthfeel, bottled unfined and unfiltered. Full-bodied in texture, it offers up loads of blueberry, blackberry and raspberry fruit intermixed with some cedar, vanilla and a touch of spring flowers.This 100% Cabernet from Atlas Peak and St Helena. It has über juicy berries and black cherries, crackles of spice and beautifully integrated tannin.Only 19 barrels were produced of which 70% were new tight-grained French oak.$90 PURCHASE
Ivy & Thistle 2018 AP
---
There is huge presence with this wine. Rather than weight and in your face, it has enormous persistency. Beguiling scents of small dark cherries, wild strawberry and minerals. Very complex. Focused on dark plum and cassis fruit that just seem to flow and flow on the never-ending finish. Amazing depth and is multi-dimensional. Pure magic.For the fourth vintage, this remains one single row of Cabernet, grown on the steepest aspect of the vineyard on Atlas Peak. Also fermented in concrete but aged in 2nd use barrels to allow the velveteen tannins and striking fruit spice to be front and center. Here, we land in a sweet spot, soft and developed with a dynamic and edgy profile.$140 PURCHASE
Magnolia & Diamonds 2020 SBC
---
This is a wine made with the culmination of pedigree and expertise. An evolved nose of spicy black cherries and forest floor accompanies its ruby/garnet color. It is layered and rich with sweet tannin, impressive concentration, and a medium to full-body. The cherries, blackberries, spices and oak will evolve to silky sweetness in years to come.$65 PURCHASE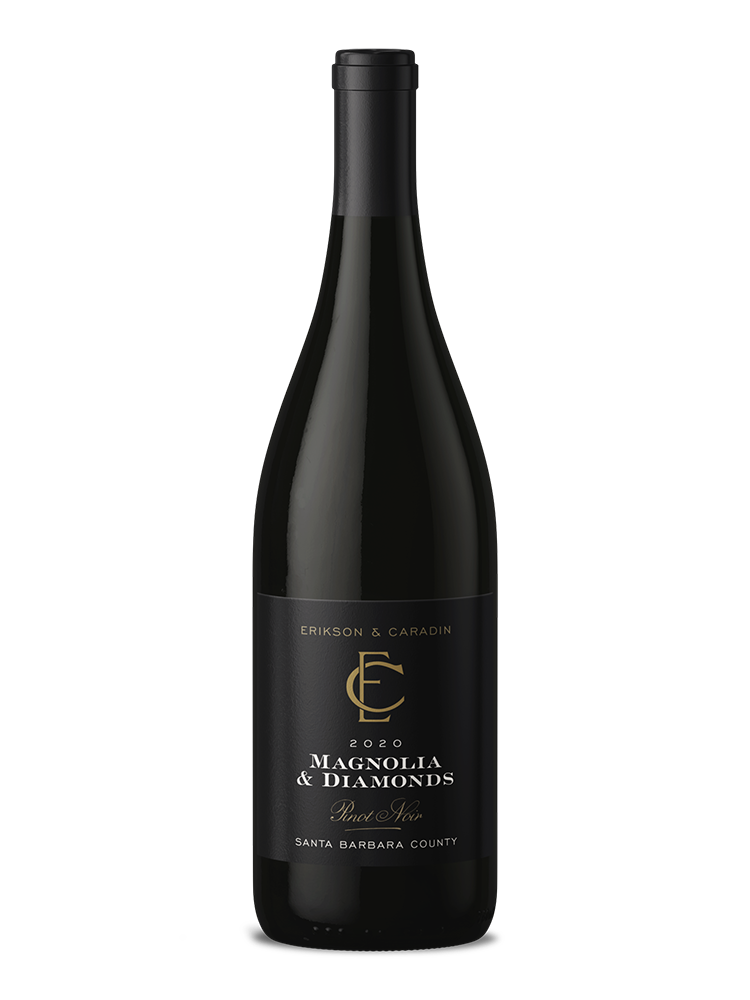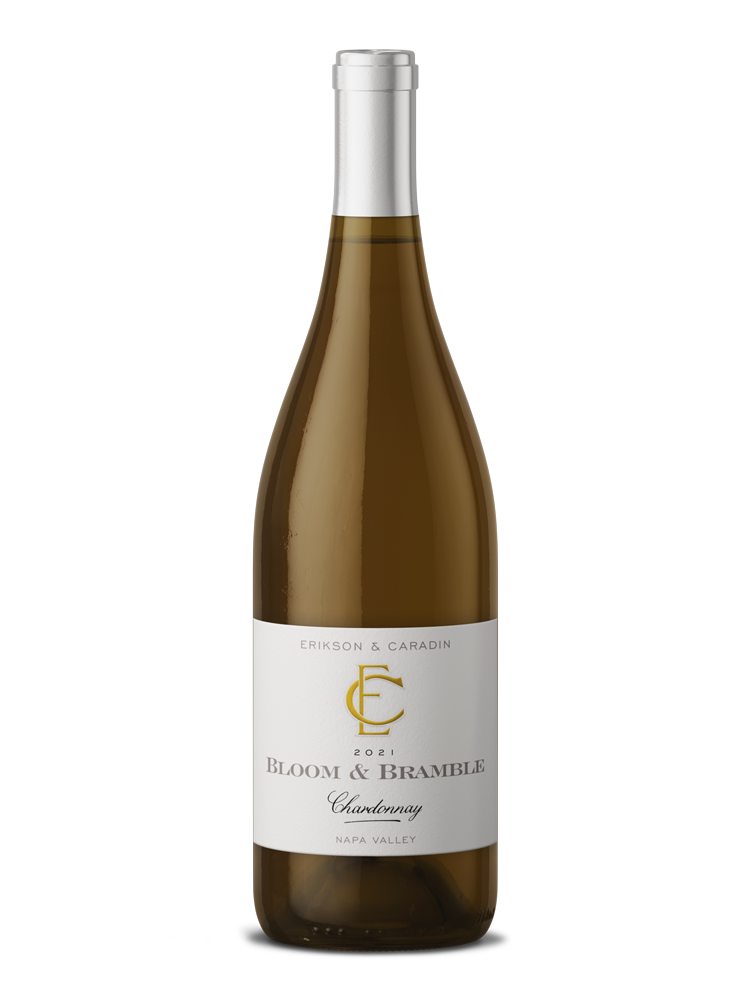 Bloom & Bramble 2021 NV
---
The 2021 Bloom & Bramble roars from the glass with floral aromas. An extremely vinous offering, it expands to reveal a suave, lush, opulent personality redolent with expressive, exquisitely ripe white fruits.The grapes have been fermented in indigenous yeast and matured for 12 months in 45% new French oak and 55% older oak barrels. Floral, bright yet elegant and buttery rich with zesty citrus and stone fruit flavors, this vintage of Bloom & Bramble Chardonnay is one to whip out when the sun is shining.$64 - Coming Soon
INNOVATIVE SERIES
---
Many winemakers and growers will tell you that the quality of the wine begins in the vineyard. It is the way in which the variety is grown that has the most profound effect on the quality of the wine.This series explores two different training methods from two different sub-appellations of Napa Valley.Spur pruning (Cordon) is common to see in Napa Valley. There are many different styles of Spur-pruned training methods used to maximize quality and concentration depending on the site where the grapes are grown and are ideal for areas prone to drought (like the Napa Valley).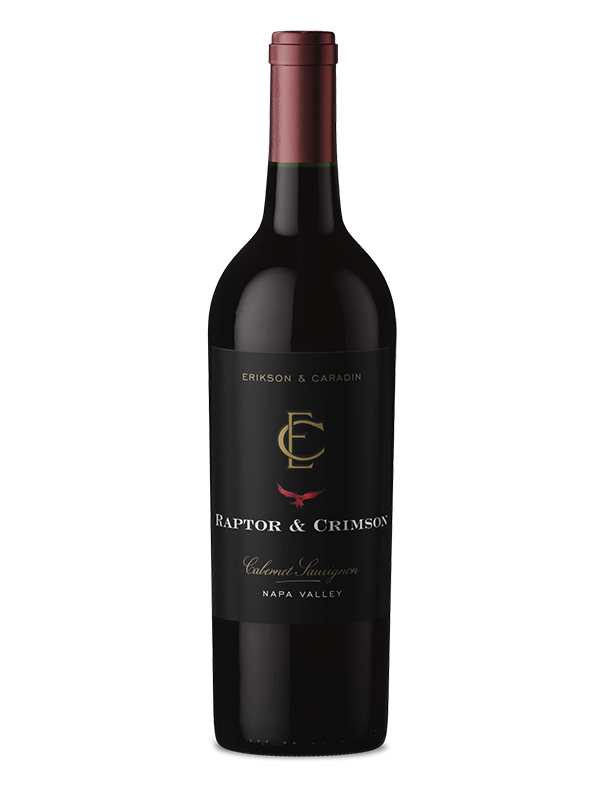 Bilateral 2020 Oakville
Napa Valley Cabernet Sauvignon
---
This is as premium as they come. Oakville is renowned as one of the finest AVA regions of Napa Valley and this vineyard across the street from Screaming Eagle represents the best of bilateral viticultural practices. Truly pristine Cabernet Sauvignon.Impressively ripe with a palate displaying cassis, chocolate and tobacco, this wine is complex and well structured. A great one to pull the cork on when things are getting nice and intense.$140 PURCHASE
Quadrilateral 2020
Napa Valley Cabernet Sauvignon
---
We don't need to convince you of how good this Cabernet Sauvignon is. But we will say that this is the absolute top-of-the-range from one of the most prized and oldest quadrilateral trained vineyards of Napa Valley. It's a landed-that-big-client celebration wine.There are aromas of cassis, violets, cedar and tobacco. The wine is surprisingly elegant with blueberry and mocha on the palate, backed up by the finest of tannins and an exceptionally long finish. If you're drinking to one of life's landmark moments.$150 PURCHASE
© Erikson & Caradin. All rights reserved.